Last Minute Open Jazz Festival
01.08. - 04.08. 2017.
The Last Minute Jazz Festival takes place in the courtyard of the Kamene priče, which becomes the backdrop of a number of cultural events such as theatre shows and literary gatherings... Over the 10 years of its existence, the festival has hosted over 700 musicians from around the world, becoming one of the most visited jazz festivals in this part of Europe.
For: first time visitors, art lovers, dog owners
What to do: information, refreshments, food and drink, music
Parking: free
---
01.08. - 04.08.2018.
More
---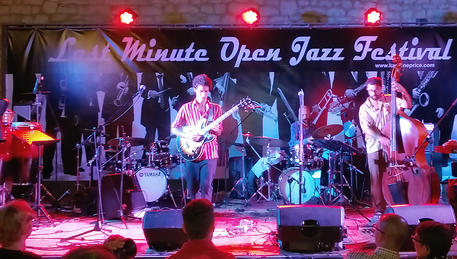 01.08. - 04.08.2017.
Tomislav Pavleka, owner of the cult Kamene priče jazz tavern from Bale, has exclusively revealed details about the upcoming 11th Last Minute Open Jazz Festival for bale-valle.com website.
More
---
---